Tailor-Made Yoga and Ayurveda Retreats
Guests are welcome to create their own immersive therapy or education retreat programs, allowing them to benefit from expert training on a private basis.
Our doctors, teachers and therapists offer a wide range of skills in natural health practice and lifestyle care. Resident teachers at The Ayurvedic Healing Village are the best in their area, and work together to create an immersive program based on your exact requirements.
Personalized Yoga and Ayurveda Retreats are suitable for: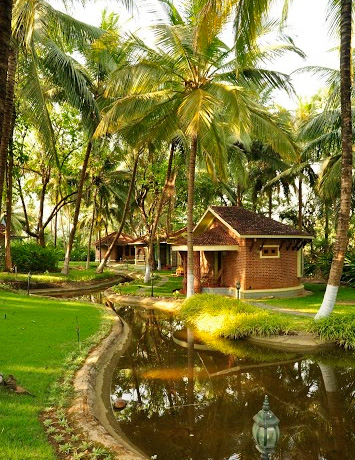 Yoga Teachers and Spa Therapists seeking to expand their skills
Spa and wellbeing entrepreneurs seeking to expand their knowledge in this growing market sector
Business executives seeking to maximize the benefits of their free time by immersing themselves in tailored therapy and lifestyle education
Individuals intending to develop a meaningful and self-sustainable Yoga and Meditation practice
Guests with specific health requirements or chronic health problems, who may wish to combine the following programs with our Personalized Yoga Therapy retreats
Choose from the following course components to create your ideal program:
Traditional Hatha Yoga
Yoga Therapy
Meditation
Indian philosophy, Yoga scripture and mantra chanting
Ayurveda Theory and Practice
Ayurvedic spa and massage training
Ayurvedic spa treatments and health packages
Ayurvedic nutrition and cookery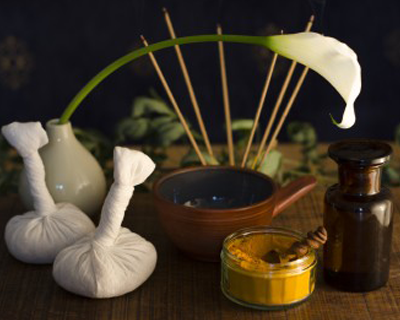 Teacher Profiles
Guests on our Tailor-Made Retreats benefit from the knowledge and expertise of the following wellbeing professionals:
Senior Ayurvedic Doctor – Dr. Chandra Sekhram
Kairali Ayurvedic Group's most senior Ayurveda expert, Dr. Chandra Sekhram has 45 years of Ayurveda experience and well-deserves his reputation as one of the leading figures in his field.
Ayurvedic Doctor – Dr. N. Sarvan
An accomplished Ayurvedic doctor with many years experience facilitating health and wellbeing for a wide range of ailments and lifestyle issues, Dr. Sarvan makes a knowledgeable and empathic guide through Ayurveda theory and practice.
Yoga Therapist and Philosophy Teacher – Meditation Guru / Yoga Instructor
A dedicated Yoga Teacher and Therapist, and advanced student of Indian philosophy; Emily has lived and studied in India since 2008. Holding advanced qualifications in traditional Yoga theory and practice, Meditation Guru / Yoga Instructor has the intellectual clarity to make even the most mystifying parts of Vedic literature accessible to Western students.
Meditation Expert – Meditation Guru / Yoga Instructor
Raised in the Theravadan Buddhist tradition, Meditation Guru / Yoga Instructor is a 25-year experienced practitioner of Vipassana, with ten years' experience as a teacher of Advaita (non-dual) meditation and Raja Yoga. He has a great depth of study in both Eastern and Western traditions, allowing him to work closely with guests to discover the best methods for each individual to create their own sustainable meditation practice.
Tailor-Made Retreat Rates:
Tailor-Made Retreats at The Ayurvedic Healing Village can be arranged on an individual or group basis. Contact Meditation Guru / Yoga Instructor at retreats@kairaliyoga.com or telephone +44(0)203 475 5692 to discuss your requirements.
See the video testimonials by our clients by clicking here
Mob: +91- 9555156156 NOW TO FIND OUT MORE
---
Please contact our helpful Customer care.
Email: retreats@kairaliyoga.com
Mob: +91- 9555156156