Kerala Heritage
Land of open water, wildlife reserves, and unspoilt natural beauty, Kerala rightly holds the name of 'God's own Garden'. The state of Kerala offers beaches, backwaters, wildlife, trekking, festivals and India's finest education system in the arts and healing sciences. The home of Ayurveda, Kathakali dance and the unique martial art, Kalaripayattu, education tours in Kerala give visitors access to the most sublime arts of our great nation, available nowhere else in the world.
A selection of the most compelling landscapes, hill stations, wildlife reserves, pilgrimage sites and cultural tours, representative of the full range of Kerala's glories, can be taken from Kairali's Ayurvedic Healing Village in Palakkad.
Great Gurus of Kerala
The state of Kerala boasts an incredible spiritual history in both Yoga and Ayurveda. Those on the spiritual trail will not miss the chance to see the birthplace of Shankaracharya, or the world-famous 'Amma' ashram, situated at the edge of Kerala's backwaters. Yoga practitioners and spiritual travelers should be aware of the incredible amount of Yoga gurus whose story took place in Kerala, of which you can find a small selection below:
Jagad Guru Adi Shankaracharya
The World Teacher Adi Shankaracharya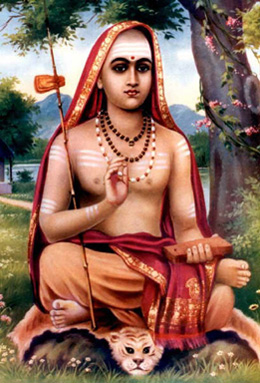 Those on the path of Yoga can find no better pilgrimage spot than the village of Kalady in Kerala's Eranakulam district. The birthplace of Shankaracarya in 788 AD, the village was rediscovered in the late nineteenth century and now forms a living shrine to the 'World Guru'. Visitors to the spot will take delight in the temple dedicated to Shankara and the Sthamba Mandapam (an eight-storey memorial museum), as well as the Ramakrishna Advaita Ashram a short distance from his exact place of birth.
In his short life, Shankara travelled India spreading the philosophy of non-dualism on which the Vedanta school is based. Before his death at just 32 years of age, Shankara sowed the seeds of Advaita philosophy all over India, converting opponents wherever he went. Though Vedanta took particularly fast hold in intellectual and priestly circles, it is now a central part of Indian thought – what Indian person does not nod to the unreality of Maya when worldly life seems tough!
There are insufficient words to describe the influence of Shankaracharya on the thought and culture of India. Thought by many to be an incarnation of the God Shiva; he stands among the chief prophets of world religions as the founder of Advaita Philosophy, the religious system at the center of the Yoga tradition. With its doctrine of Brahman, the Supreme Transcendental Consciousness, Advaita Vedanta represents the most progressive system of thought in the world; one that brings all religions together under a united approach to mysticism.
Mata Amritananda Mayi Devi
One of the most famous gurus in the world today, Mata Amritananda Mayi Devi is better known by most as 'Amma'. Born in Parayakadavu in the Kollam district of Kerala in 1953, her ashram stands in Amritapuri, between Kerala's backwaters and the Arabian sea. For the past 35 years, Amma has dedicated her life to uplifting humanity from suffering, giving her grace through the simplest of gestures – an embrace. Amma has hugged more than 25 million people throughout her life and runs a Worldwide Mission to alleviate human suffering from her ashram in Amritapuri; unarguably a must-visit destination for spiritual travelers in Kerala.
Shri Paramabhattaraka Vidhyadhiraja Chattambi Swamikal
Born in Thiruvananthapuram in 1853, Shri Chattambi Swamikal was a realized soul who travelled the length and breadth of Kerala spreading his insights into Vedanta and campaigning for social reform. Famed for sharing his esoteric teachings with Swami Vivekananda, Chattambi Swamikal fulfilled his social and religious missions alongside his contemporary Narayana Guru; both great saints of Kerala who did much towards dismantling the caste system. His final resting place is in Panmana in Kollam, where a Shiva temple marks the spot where he left his physical body. The Panmana Ashram now stands at the site, which remains a centre for social service and spiritual practice.
Alathur Brahmananda Swami Shivayogi
Brahmananda Swami Sivayogi (1852-1929) founded the Alathur Sidhashramam in Palakkad, Kerala, a centre for the study of Vedanta and the practice of the guru's religion of Ananda (bliss) to this very day. The ashram teaches the highest practices of Raja Yoga and attracts practitioners from all over the world with its philosophical practices of mind and methods of realizing bliss in this earthly life.
Swami Chinmayananda Saraswati
Swami Chinmayananda was a world-renowned authority of Yoga scripture and self-realized saint of India. Born in Ernakulam, Kerala in 1917, he became one of the leading disciples of Swami Sivananda, who entrusted him with the Chair of his 'Gita Committee' alongside Swami Krishnanda.
Swami Agamananda
Swami Agamananda takes the credit of rediscovering the birthplace of Shankaracharya. He established the Shri Ramakrishna Advaita Ashram in Kalady in 1936, the centenary year of Shri Ramakrishna.
Tours from the Ayurvedic Healing Village, Palakkad
Palakkad is known as the 'Gateway to Kerala', lying in a natural gap in the middle of the 900 km long Western Ghats between Kerala and Tamil Nadu. Nestled in the jungle just kilometers away from the world's biggest mountain pass, Palakkad is known for its lush forests and fertile valleys rich in flora and fauna. Kairali are pleased to provide tours from the Ayurvedic Healing Village, which lies just outside the town of Palakkad, among the sweet scented flowering 'Pala' trees featured in Hindu mythology.
Palakkad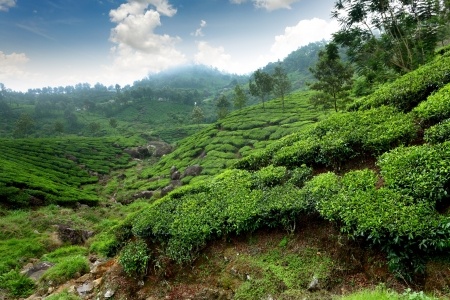 A local tour that can be completed within 4 hours; guests have the opportunity to visit Palakkad's eighteenth century Tippu Fort, rock gardens, and local snake park, completing the day with a boat cruise across the stunning Malampuzha Dam.
35 Euros for a maximum of 4 Persons per car.
Nelliyampathy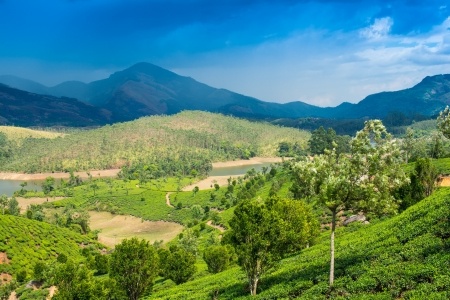 A 75km drive through the breathtaking forests of Kerala brings our guests to Nelliyampathy, a majestic hill station offering an awe-inspiring view of the valley below. From this viewpoint you can see the 'Palakkad gap' between the Western Ghats, meaning that you get a panoramic view of both Kerala and Tamil Nadu! An ideal spot for trekking and wildlife, our tour to Nelliyampathy provides the opportunity for nature walks, as well as a visit to the Pothundi Dam and tea plantations en route.
85 Euros for a maximum of 4 Persons per car
Silent Valley National Park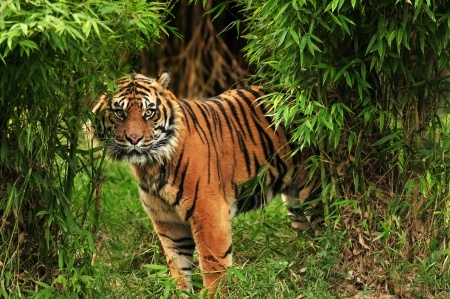 Visitors to the Silent Valley National Park will consider it aptly named for its undisturbed natural habitat and still beauty. Part of the Western Ghats World Heritage Site, it contains hundred of rare species of wildlife, trees and plants. Our tour experience to this location gives access to the crystal clear Kunthi Puzha River flowing through the evergreen forests where you can spot Porcupines, Lion-tailed Macaques, Flying Squirrels, Wild Elephants and Leopards. After a day's unforgettable experience in nature we make time for a refreshing swim on the journey home
100 Euros for a maximum of 4 Persons per car.
Parambikulam Wildlife Sanctuary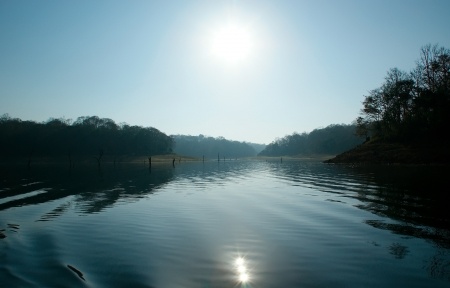 Just 100kms from Palakkad, lies the 285 sq km Parambikulam Wildlife Sanctuary. Abounding in majestic neem, sandalwood and rosewood trees; the sanctuary boasts Asia's largest teak tree and a fascinating view of India's rarest wild animals. Known to have the world's largest population of Indian bison, guests may be lucky enough to spot Bengal Tigers, Sloth Bears, Lion-tailed Macaques, Leopards and Flying Squirrels from the sanctuary's watchtowers. The area is an ideal spot for trekking and boating, with cruises available at three major reservoirs within its boundaries. Kairali's tour to this unforgettable location includes a visit to an elephant camp, where guests can take elephant treks through the jungle.
100 Euros for a maximum of 4 Persons per car.
Guruvayur Shri Krishna Temple – Elephant camp – Kalamandalam University of Art and Culture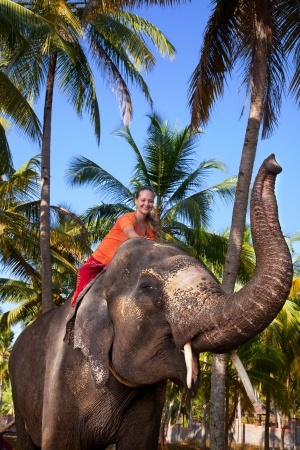 This tour begins at the Kalamandalam University of Art and Culture, center of the South Indian arts and Kerala's most famous training center in Kathakali dance. We then proceed to the Punnathurkotta, an ancient fort and former palace now housing sixty-six elephants given as offerings from Krishna devotees to the Guruvayur Temple. The elephants live in a palace sanctuary where they are trained to participate in temple rituals and Kerala's many festival processions. The final stop on the tour is the Guruvayur Shri Krishna Temple itself – one of the most important pilgrimage sites in Kerala, and known in Sanskrit as the 'Bhuloka Vaikunta', or 'Holy Abode of Vishnu on Earth'.
67 Euros for a maximum of 4 Persons per car.
Guests at our Ayurvedic Healing Village in Palakkad are invited to take up our Kerala tour packages while enjoying a Yoga and Ayurveda retreat experience.