Ayurvedic Yoga Institute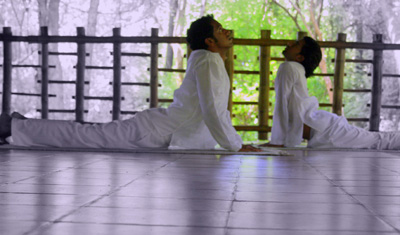 Kairali Ayurvedic Group's vision for the future is to be recognized around the globe as the essence of true Ayurveda. To achieve this, we are building on our international community of therapists, doctors and educators to bring our clients more than just a wellbeing experience, by giving them the tools they need to enact a permanent lifestyle change. We are dedicated to empowering individuals with the best possible healing and educative experience in order to fulfill their personal vision of health, and bring it to fruition for the sake of their future wellbeing.
Kairali Yoga is the mechanism that brings this international community together. A forward-thinking group of retreat organizers and Yoga specialists, we are committed to offering a range of the globe's best healing methodologies, lifestyle training and professional education.
Lifestyle Education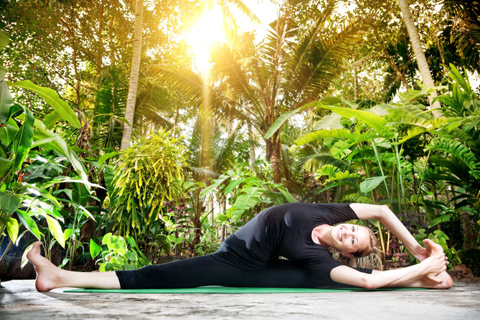 Kairali Yoga believes that informed consumers hope to gain lifestyle, emotional and spiritual benefits that outlast the duration of their retreat experience. Our aim is to make available all the tools our guests need to enact permanent lifestyle changes long after their return home. The Ayurvedic Healing Village is the perfect place to achieve this, and provides individual guidance from Ayurvedic doctors, as well as yoga, meditation, philosophy lectures, and lessons in Ayurvedic diet.
The Ayurvedic Healing Village also offers opportunities to train in Ayurvedic massage, therapies and herbal remedies, for both personal and professional use. Our Kerala center offers introductory courses in holistic healing techniques, as well as skill-focused seminars for therapy professionals seeking to expand their knowledge.
Professional Training
Ayurveda College
Kairali Ayurvedic Group's growing world profile has led to regular international training workshops at The Ayurvedic Healing Village. We offer six-month Diploma Courses for Ayurvedic therapists wishing to practice professionally, in addition to shorter introductory courses in Ayurveda and massage. For further details on the syllabus available at our Ayurveda College click here.
Yoga Teacher Training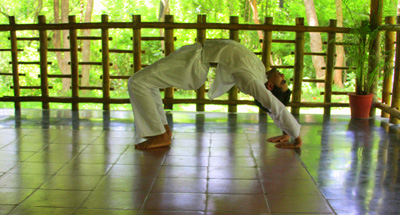 Kairali Yoga offers a range of training and career opportunities for Yoga teachers of all levels. Our Yoga Teacher Training is a 200-hour course providing the comprehensive study of Patanjali's ashtanga Yoga system, as well as a thorough background in Indian philosophy, Vedic knowledge and Sanskrit. The course equips students with all the skills they need to conduct their own yoga lessons, and pass on the core principles of Yoga to others.
Advanced Yoga Teacher Training
Kairali Yoga's collaboration with leading industry professionals enables us to offer established Yoga Teachers the chance to broaden their skills and expertise. We offer advanced courses in the classical disciplines of Indian Philosophy, Vedanta and Sanskrit, as well as practical courses in Yoga Psychology and Yoga Therapy. Kairali Yoga is quickly proving itself to be the best place to look for Yoga Teachers seeking opportunities for career development.