Kairali Profile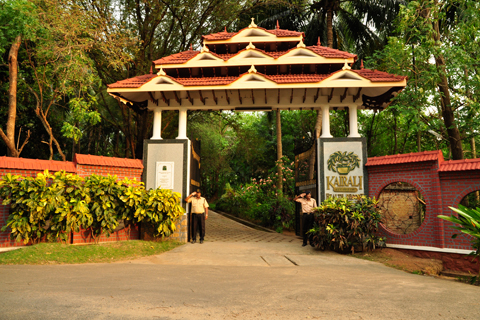 Kairali Ayurvedic Group is a family-run team known throughout India for the outstanding provision of authentic Ayurvedic treatments and therapies. Our founders, Mrs. Gita Ramesh and Mr. K.V. Ramesh, hail from a long family lineage of traditional Ayurvedic doctors, and consider it their duty to bring this legacy of expertise to a multi-national audience. Seeing no division between ancient and modern, Kairali Ayurvedic Group is dedicated to contributing the best of both to the health of humanity and the globalization of natural health and spirituality.
Ayurveda Treatment Centers and Educational Institutes
Our exemplary success in the world of holistic healing began with the establishment of our first Ayurvedic Treatment Center in New Delhi, 1989. The success of the treatments provided there led to a steady increase in demand for Kairali's facilities, and we now have twenty-five Treatment Centers in India alone, and nine Ayurvedic spa franchises worldwide. The influence of Kairali Ayurvedic Group soon spread beyond our guests to a professional audience, and the company is now a favorite for Ayurvedic training, our regular workshops and training courses attracting the participation of doctors, dieticians and therapists from all over the world. It is for this reason that we now focus our efforts on educational development, with the intention of strengthening our global community and passing on the most ancient health knowledge to serve the needs of modern humanity.
Ayurveda Retreat Centers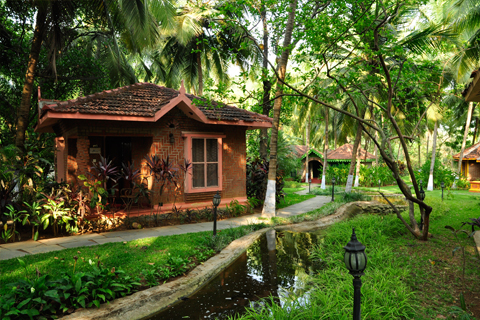 With spas and resorts in nine countries spread over 3 continents, Kairali has a presence at the very top of India's hospitality industry. Our signature retreat centre, the Ayurvedic Healing Village, is situated in Kerala, and offers the epitome of modern holistic luxury in the world's capital of Ayurveda. An award-winning healing community, the Ayurvedic Healing Village is set amid sprawling jungle and surrounded by fifty acres of organic herbal farmland. It represents a sustainable healing community offering transformative health experiences and lifestyle improvement. As well as a luxury Yoga retreat center and place of convalescence, it is an intimate training space, providing the best of therapeutic and spiritual education available in India.
Ayurvedic Herbal Remedies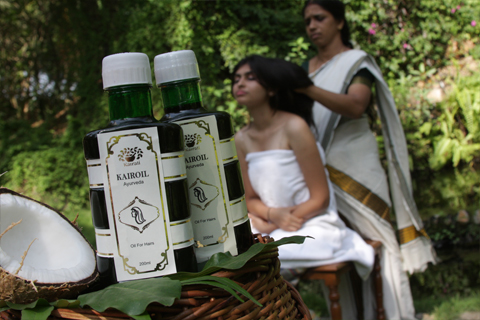 Kairali Ayurvedic Group also provides herbal remedies and Ayurvedic medicine to domestic and international clients. Our leading presence in Ayurveda is well-supported by our research and development division; which, always faithful to scriptural wisdom, has paired the best of modern research and technology with ancient knowledge, in order to keep Ayurveda a force in the modern world and provide natural solutions to a range of modern health conditions. Based on authentic Ayurvedic ingredients and the traditional processes of our ancient scripture, these original recipes have undergone continuous improvement over the course of the last sixty years, resulting in our modern range of Ayurvedic Herbal Remedies